Throughout the COVID-19 pandemic, the idea of supporting small businesses in our communities has become a rallying cry.  Here in Toronto, where many small businesses have not been able to fully operate for more than a year now, that cry is has been getting louder and louder.  While the pandemic has undoubtedly created so much hardship, those challenges have also inspired so much innovation to help tackle them.  One example of this phenomenon can be found in new e-commerce start up FlipFairy: a new way to shop local in the city of perpetual lockdown. 
FlipFairy is an online marketplace and digital delivery service that brings all sorts of products from local shops in and around your community, right to your door for one low delivery fee. The startup was founded by a group of young BIPOC entrepreneurs with a combined background in UX design, software engineering and boutique and artisanal retail sales.  They saw a common problem among their fellow vendors and artisans, who had now lost access to customer facing sales opportunities like flea markets, craft and trade shows, or access to brick and mortar store opportunities thanks to the lockdown.  So they created not only an online shopping platform, but an affordable and inventive delivery solution as well.
Like an Amazon Marketplace, but filled with local small shops, stores and businesses, the FlipFairy online platform currently has more than 600 products listed, and is rapidly growing with new vendors coming on board daily.  The available products include every day essentials to beautiful, hand crafted and hard to find items sourced in the heart of Toronto. A shopper can fill their cart with products from various stores and sellers, buy everything in one simple purchase, and have everything delivered to their door for one $5 flat fee.
I tried out FlipFairy for myself earlier this week.  I'd been looking for cute gold hoop earrings for the summer, and as always wanted to support a small and local business.   While flipping through the FlipFairy Jewelry section, I discovered a shop called Oliva.
I picked a pair of earrings and added a beautiful rose gold chain to my order for good measure.  I added the items to my card and checked out in minutes, knowing my money was going to support not one but two small businesses located in my own city.
And the best part of shopping in such a local way?  SUPER fast, affordable delivery!  I placed my order at 1030am and within 2 hours the items were at my door. I loved that I received my items in the store's own packaging, adding a more IRL shopping feel, rather than the usual brown paper box that most delivered items arrive in.  Overall, I was incredibly impressed by my FlipFairy experience and will most definitely be using them again.  I enjoyed FlipFairy so much that ADDICTED is now selling our face-masks right on their site!  Click here to check out the ADDICTED Shop, FlipFairy edition!
But the good news doesn't stop there!  We've partnered with FlipFairy to give one Toronto area reader a $50 credit to use at any and all vendors on the site.  And to sweeten the deal, we'll be adding one ADDICTED facemask to the giveaway, to help keep you safe when you go out, and when we can finally go shopping IRL again.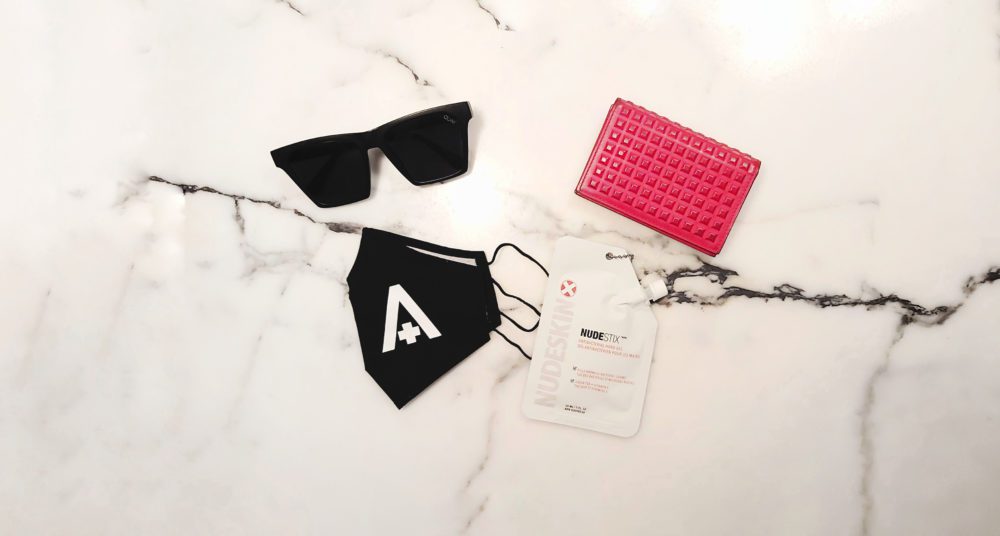 Enter our FlipFairy giveaway below and be sure to check our Instagram page to learn how to score bonus entries!