Are you looking to get away with your spouse this winter? Maybe leave the children behind? Well parent or not, as long as you're an adult in need of a vacation, then you need to pay a visit to Melia Punta Cana Beach.
This adults-only resort is full of wildlife, beautiful sprawling beaches and unlimited drinks. At the same time, it's free of stress, problems and best of all children, yes you heard it right, this jewel in The Dominican Republic is adults only!
As you walk into Melia Punta Cana Beach, the clean and sleek yet comfortable foyer welcomes you as does the warm air that sweeps through. As you are taken to your room to check in for a week of sun, sand, and the chance to do nothing but relax and unwind, it hits you that you'd landed in paradise.
The Beach
As you wander to the end of this stunning resort, you find yourself walking out onto the beach. The stunning white sand that gathers between your toes as you walk the shoreline looking out to the clean blue waters that call to you.
Perfect for a romantic walk along the beach, or a dip to cool off midday, this idyllic beach truly does add to the lure of staying here.
If you are also looking to get out on the water, there are boats to charter nearby and lots of non-motorized options to choose from including small catamaran, kayak, snorkelling and plenty more.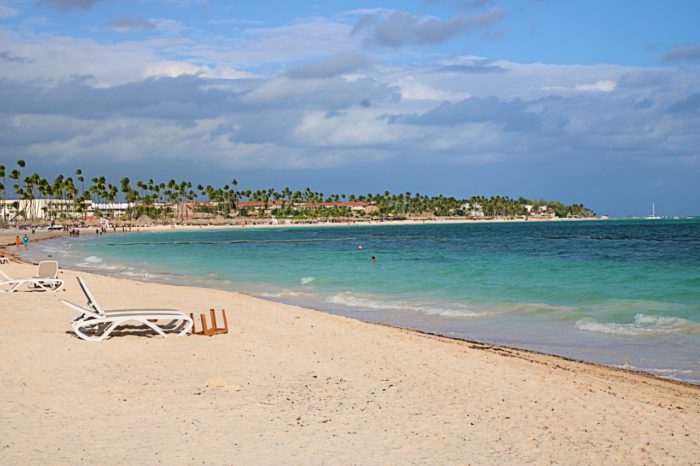 The Pools and Activities
If you want to make sure you're getting the best angle for your tan, having many choices of pools always helps. With a giant main pool and two additional options for level customers, whether you wanted to be part of the party or away and in the quite, the multiple pools and surrounding areas offered a bit of everything, and so does their daily activity schedule.
From paddle yoga to Aqua Zumba, stretching to aerodance, there is a slew of daily activities to help you get energised, or stay super relaxed while enjoying the beautiful weather and stunning surroundings.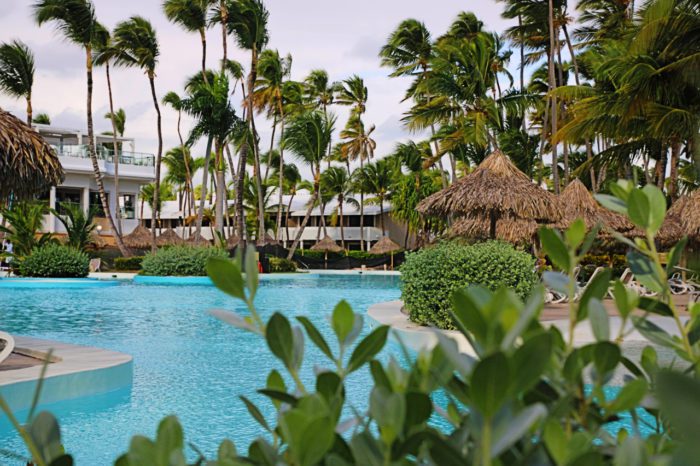 The Food
There are lots of choices for food on the resort, and my favourite dinner included a delicious risotto and sumptuous scallops at the Level Restaurant, Quimera.
There are many choices for breakfast, lunch and dinner ranging from Italian to Asian to Mediterranean. So you can enjoy a full buffet for breakfast, sit down a la carte for lunch, and some pizza or maybe even sushi for dinner, the choice is yours!
The Level
While you don't need to pay for the added service offered at many of the Melia Hotels, at Melia Punta Cana Beach, we enjoyed the Level Service which included access to an additional restaurant, private beach area and two smaller pools. We were also assigned a butler, who helped make our stay even more comfortable if that's possible.
If you want to feel like royalty on vacation and also entirely turn your brain off, this is the option for you.
The Beauty of Melia Punta Cana Beach
The one thing that struck me was how beautiful and picturesque the resort was. Filled with wildlife, birds, ponds and everything else pretty you could imagine, this piece of paradise is a gem in the Dominican Republic and was genuinely stunning to enjoy during our stay.
It's worth taking a bike (which you can borrow free of charge) and riding around the property and the adjacent Melia properties to see everything this lush area has to offer.
So if you are looking to escape the cold, the dreary, the January, February, March blahs, then you may want to consider paying a visit to the beautiful and tranquil Melia Punta Cana Beach.