Sustainability is a value that I wish more and more businesses would embrace.  So when I find a company that has built itself on a foundation of eco-consciousness and environmental awareness, I'm not only going to support them but I'm going to sing their praises to everyone who will listen.  And that's how I feel about Bogobrush.
Bogobrush is an American toothbrush manufacturer that is working to solve the problem of waste creation in their sector.  Bogobrushes are cute and made with care, created using natural materials like coffee grounds, or recycled plastic that would otherwise go to landfill.  They are made with an innovative cylindrical design that fits comfortably into anyone's hand, and even feature little stands so they can be proudly and stylishly displayed by any bathroom sink.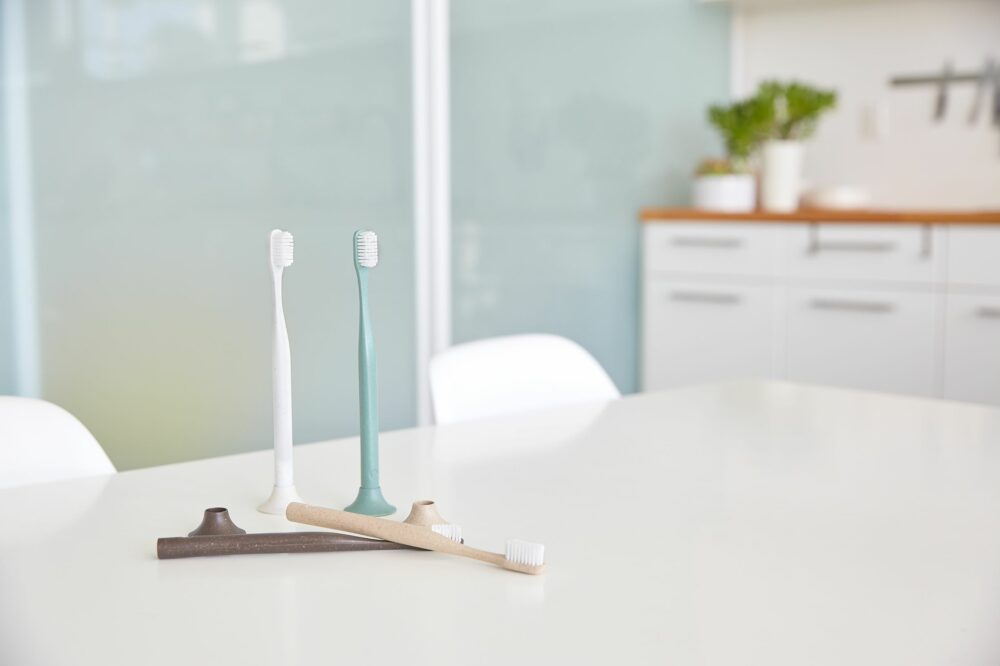 Bogobrush was founded by brother and sister entrepreneur duo Heather and John McDougall.  The pair have also founded a socially conscious think tank together. Along with being a founder and entrepreneur, Heather is also an honors Law School graduate, with a background in venture finance and non-profit lobbying, who also teaches yoga.  Heather's vibrancy and curiousity fuel everything she does. I had recently seen her speak at South by South West, where Bogobrush hosted a panel on plastics and recycling.  Called "Plastic is not the problem", Heather and a panel of experts delved into taboo topic of plastic, and how leaders in a variety of industries need to come together to view the problem with a new lens, and with innovation in mind.  Her passion and knowledge on the subject were inspiring and impressive, so I was thrilled to connect with Heather and learn more about her work and background.
In connecting to do this interview, Heather spearheaded a generous donation of Bogobrush toothbrushes in support of ADDICTED's efforts provide much needed supplies to unhoused individuals in downtown Toronto.  The toothbrushes will be distributed through Covenant House, who EIC Mark recently worked with to raise money and awareness for the homelessness crisis in Toronto.
It's always amazing to work with a company whose values not only match our own but who rise to the occasion to support an important cause.  We're beyond inspired by Heather McDougall and Bogobrush, and we know you'll be too.
What is your official title? Do you have one?
CEO and Co-founder of Bogobrush, and a boldly honest leader for planet allies.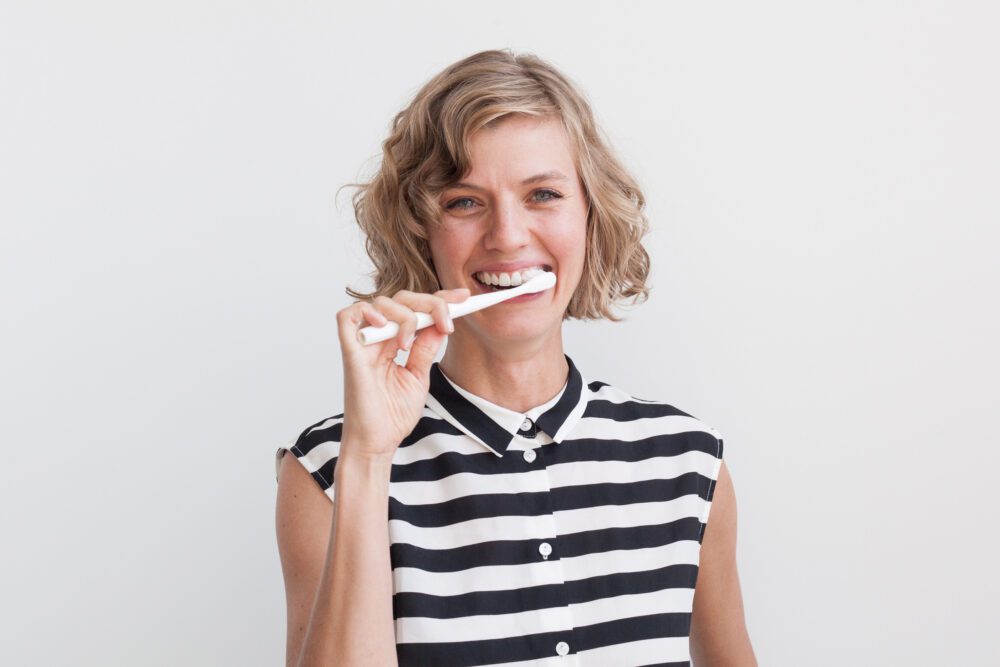 How did you get into your current line of work?
In 2006, I watched "An Inconvenient Truth" and realized my calling was in social and environmental change – sustainability. My brother and I discovered this shared this passion while we were in school – John in design school and me studying law. We knew we wanted to do something to help bring environmental and social connection into people's daily lives. What better way than through a toothbrush! (Never mind the fact that we grew up as children of a dentist.) 😉 So, in 2012 we started what turned out to be a 3 year product development process and the start of Bogobrush.
As planned, Bogobrush is only the beginning of a multitude of ways I can support the planet with honest sustainability. Through connections from Bogobrush in start-up and eco-impact circles, I've developed a global network and work with communities around the world, sharing information, and empowering anyone to step into their true impact for the planet.
Is this a job you attained or did you create it for yourself?
I created my job and my company. While I was finishing formal education, I knew conventional career path would not be in my, or anyone's best interest. I craved to create a life where I could live and be where I wanted and work from where I am. Combine this with the mission and vision of global sustainability, and Bogobrush was born – and has expanded into a variety of global sustainability collaborations.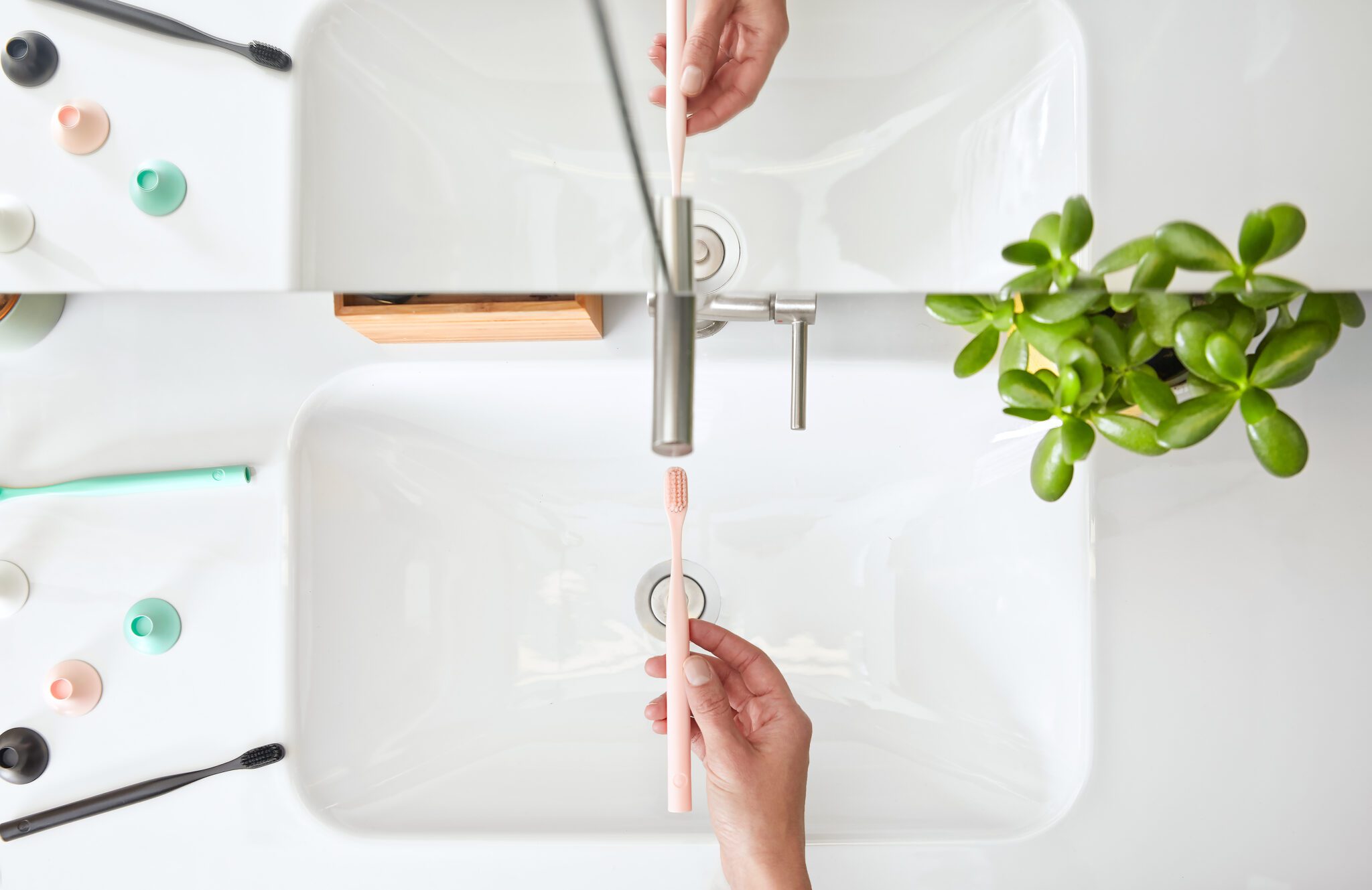 What was your first job ever?
My first job where I earned money – other than the lemonade stand where my friend and I sold homemade lip balm we made in my parents' bathroom – was for my dad and sorting files for his dental practice, or anything else that needed to be done.
There was also baby-sitting that earned some good spending cash.
My first teenage job was working in the pro shop at a local golf course. The golf thing stuck for awhile – I worked in golf shops in a few cities after that.
What advice do you have for someone who wants to find their dream job but hasn't yet?
Know yourself. Take time to explore what makes you alive – hobbies, people, reflection. What passions and topics fill your mind? What is your ideal working life and hours and location? I think dream job is more about your internal compass feeling aligned and motivated by your life. Know yourself so well that you can experiment and live life however it feels best for you. Some of those choices will be more vulnerable than others – most likely your "dream job" will feel pretty vulnerable, too. And remember, that "dream job" will evolve because everything does. You'll grow and discover the next level dream job, too.
https://www.instagram.com/bogobrush/