Mary J. Blige has lent her golden touch to the global wine industry.  As the iconic Grammy-award winning recording artist and actress makes headlines for her recently released Amazon Original documentary, My Life, she's also giving Canadian wine lovers something to talk about – and happily sip on.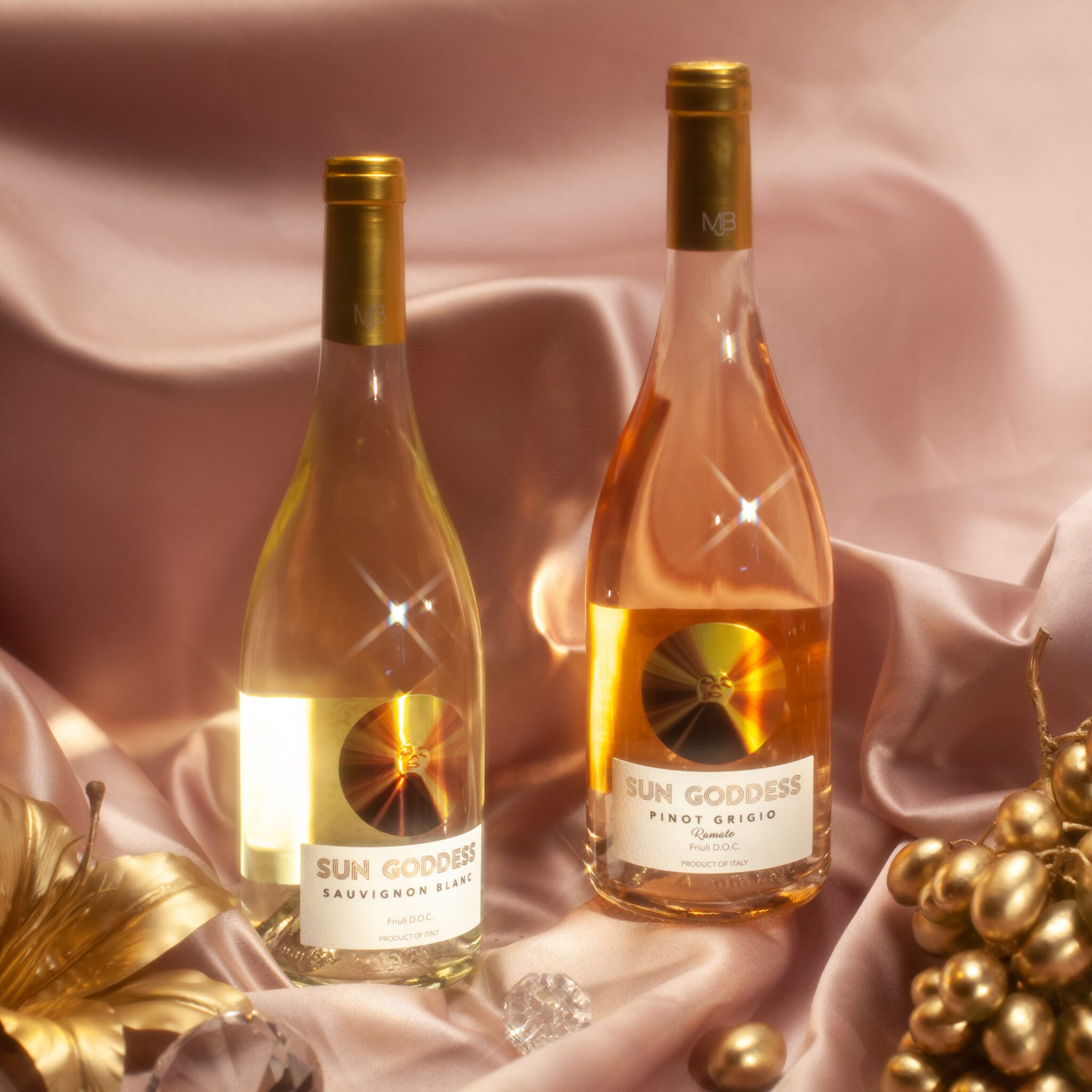 Now available in Canada, Blige has released Sun Goddess wine, a limited-edition Pinot Grigio Ramato (rosé) and a Sauvignon Blanc, in collaboration with Italy's Sunkissed Fantinel winery.
Perfect for sipping in the sunshine this summer, the unique and versatile low-sugar wines bring delicately refreshing flavours to the palette. The pink-hued Pinot Grigio Ramato offers peach, melon, and strawberry notes with a crisp finish, while the aromatic Sauvignon Blanc brings tropical and spicy notes of banana, yellow bell pepper, and melon.
Sun Goddess wines are a passion project three years in the making that saw Blige immerse herself in Italy's winemaking culture and the vineyards at Fantinel Winery. Refreshingly, Blige was involved in every step of the wine-making process.
"After walking through the vineyards and tasting with the Fantinel family, I felt extremely connected to the place, and more importantly, the people," said Blige in a press release. "The experience at the winery inspired me to create my own wines in partnership with Marco Fantinel."
As for the Sun Goddess name, it was a family affair (see what we did there?). It originated from a longtime nickname Blige's mom gave her as a reference to her daughter's love of the sun's warmth and energy. It's also reflective of the celebrated region in which the wine originates.
Located in Fruili Venezia Giulia in northeast Italy, the dreamy Fantinel vineyards are soaked in the Italian sunshine. The peculiar microclimate and precious terroir guarantee the highest quality and ultimate expression. The special climate, characterized by a strong temperature difference between day and night, enables the grapes to develop acidity together with a fragrant aroma. Notably rich in minerals, the region's terroir produces wines that are full-bodied, complex, and long lasting.
The third generation Fantinel winery was born from the passion of Mario Fantinel, a well-known hotelier and restaurateur who passed down his love of wine to his grandchildren. In time, the family expanded their vineyard properties into the best areas in the Friuli region. Now represented by grandsons Marco and Stefano, Fantinel has become an internationally renowned winery and an ambassador for the craft of Friulian winemaking.
The superstar is notoriously selective in the brand partnership department. "I'm not the type of person to just slap my name on things; this wine was produced with love and passion," adds Blige.
The light and approachable wines pair well with everything from shrimp pasta and prosciutto to burrata, fried fish, or sashimi – and perhaps a Mary J. Blige playlist (oh, the nostalgia) or her new doc.