Ever since I was a child, I had a deep love of horses, and a fascination with horseback riding.  Recently, I got the chance to reinvigorate that love with the guidance of an expert, when I joined world champion equestrian Eurico Rosa Da Silva for an afternoon of horseback riding and inspiration.

When I say Eurico is a world champion, that is no exaggeration.  Eurico is a world class equestrian, and he's won all the biggest horse races in Canada, including multiple Queen's Plate titles, as well as racking up wins all around the globe.  He's had countless adventures both in the saddle and out, undoubtedly contributing to his kindness, patience and charm.  He's even spent time with a famous fellow equestrian whose passion for horses has been well documented:
Queen Elizabeth herself
.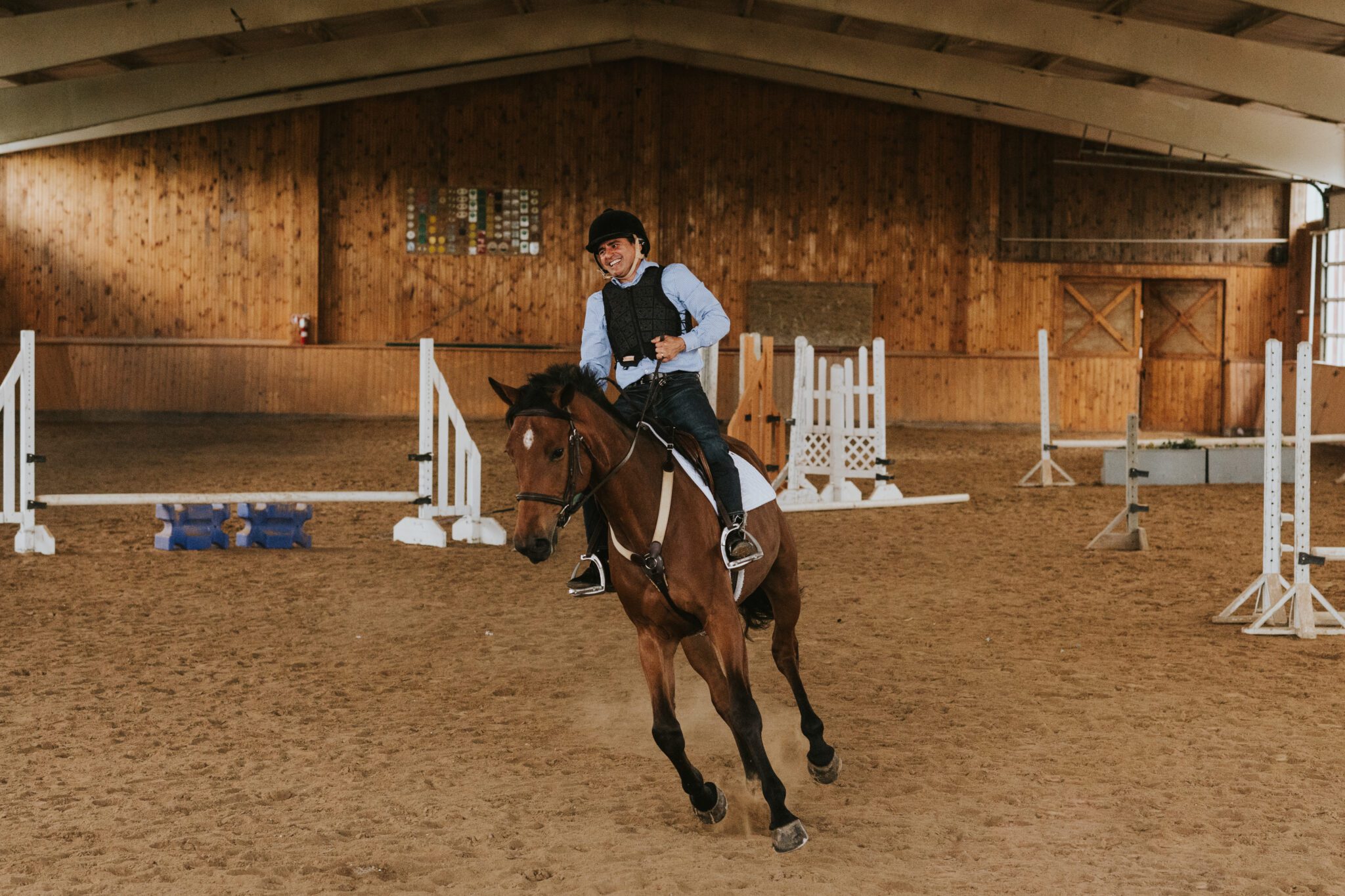 Over the last seventeen years Eurico has worked his way up the rankings at Woodbine Racetrack, detailing his career in his autobiography,
Riding for Freedom
. Eurico has now expanded his skills into the coaching world as well.  Leveraging his own experiences, and his knowledge of the beautiful therapeutic power of horses, Eurico helps equestrians and non equestrians alike achieve their goals and improve their lives.  You can read more about Eurico and his work on
Canadian Thoroughbred magazine
and
Horse Sport magazine
.
We were hosted at Halton Place,  a beautiful and expertly run showbarn just 45 minutes north west of downtown Toronto.  Halton Place is also the home of Look Ahead Sporthorses, run by equine expert Louise Masek. A dear friend of Eurico's, Louise looks after working horses; yes, horses with actual jobs, that they're really, really great at.  From competing in shows and races to providing equine therapy, both physical and mental, Louise and Eurico collaborate on a powerful and unique practice that was wonderful to experience.
I got the chance to ride the beautiful Athena, a horse with race, show and therapy experience.  Eurico was kind and patient with me and my rusty riding skills, and I even got the chance to take a wander with Athena unguided.  Afterwards, Eurico taught me how to massage Athena's back after the saddle, and how to give her a nice groom as a reward for a lovely ride.  My inner horsegirl was in heaven.
After such a wonderful time, you can bet I'll be back at the barn soon for another riding lesson, or just to hang out with Louise and her amazing team, equine and human alike. If you're looking for a new way to unlock your potential, or just a beautiful equestrian experience guided by experts, connect with
Eurico
and
Louise
today.