It's Day 3 of the Days of Giving and we've partnered up with dr. Liza Shoes to help up your work from home style.  Today, we're giving away a pair of beautiful dr. Liza Slippers!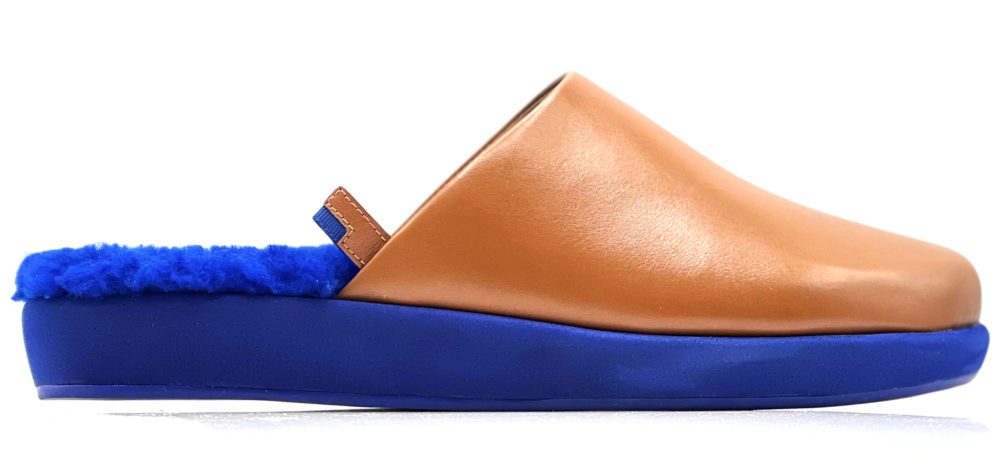 These slippers, along with the entire dr. Liza shoe line, were designed by by dr. Liza Egbogah, a manual osteopath, chiropractor and myofascial release therapist based in Toronto, Canada.  Dr. Liza combined her expertise in body posture, anatomy and overall health and wellness, and her keen sense of fashion and style to create a line of footwear and accessories that are easy and enjoyable to wear while looking fabulous at the same time.
The dr. Liza slippers feature an expertly designed and crafted orthotic insole, combining the clinical support of an orthopaedic shoe with the comfort of a traditional slipper. They're lined with the softest shearling that envelope your feet, while giving you the support you need to feel comfortable and supported from the ground up. They boast a 3cm shock absorbing EVA sole in dr. Liza's signature royal blue shade, giving them the feel of an athletic sneaker disguised as a slipper. The slippers are rounded out by a stylish leather upper just like the rest of the dr. Liza shoe line, with enough room to wiggle your toes in comfort and style.  Work from home, lounge at home, or even take a walk outside: these slippers are just that versatile.
View this post on Instagram
Want to win a pair of stylish, supportive and super comfortable slippers from dr. Liza shoes?  Just enter below!  And be sure to check out our Instagram to learn how you can increase your chances of winning.  Good luck!